Flight Time
Automatic Flight Time Logger for iPad and iPhone - Postpone bookkeeping until after your flight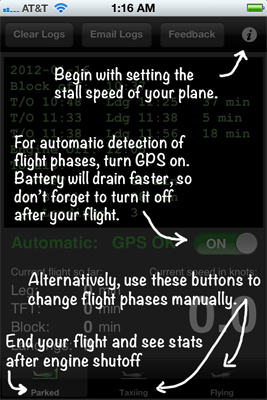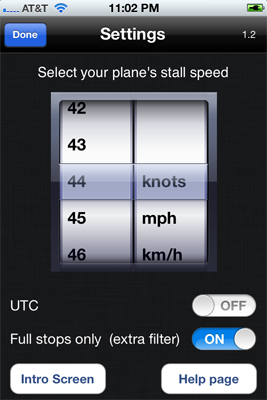 AUTOMATIC LOGGING
Focus on flying instead of noting down take-off and landing times while you are in the cockpit. The Flight Time iPad and iPhone app is automatically logging block off, take-off and landing times using GPS.

After parking your plane and shutting off the engine, tap on parked and see the stats of your flight:
True flight time, block or hobbs time and number of landings. Carry over the recorded flight time into your good old logbook at the airport restaurant.
ELAPSED TIMES
Glance at the app during flight to see elapsed total flight time, elapsed leg time and elapsed block time and even your ground speed.
USES GPS SPEED
All you have to do is enter your plane's stall speed so that the app knows whether you are flying a Citabria or an F-16 and turn GPS on before your flight.
TESTIMONIALS
A flight instructor: "I like the fact that I can email the flight times to my student directly from the app."
A student: " Before I used this app I often wasn't sure after a strenuous lesson how many landings we did. "
Contact: app@stanek.us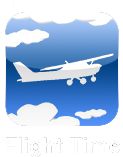 Get Flight Time for $6.99 in the Apple App Store

For all iPads and iPhones with iOS 5.0 or later
WORKS BEST FOR FULL STOPS
Because 'Flight Time' uses the GPS/ground speed to decide whether you are flying or are on the ground, very slow flight during stall training can be detected as landings and very fast touch and goes can be missed. The flight time will still be correct, just check the landings if you do touch and goes, stall training or aerobatic flying.
Please note: Continued use of GPS running in the background can significantly decrease battery life